Buyer's Guide and How To
May 21, 2020
The other day I was texting with a friend as she shopped for a couple of pieces and she had a lot of good questions. Realizing others could be in the same boat, I wrote the answers here! (Thanks Mandy!)
After zeroing in on art that called to her, Mandy found she had more decisions to make. They all happened in the area circled here, on a product page: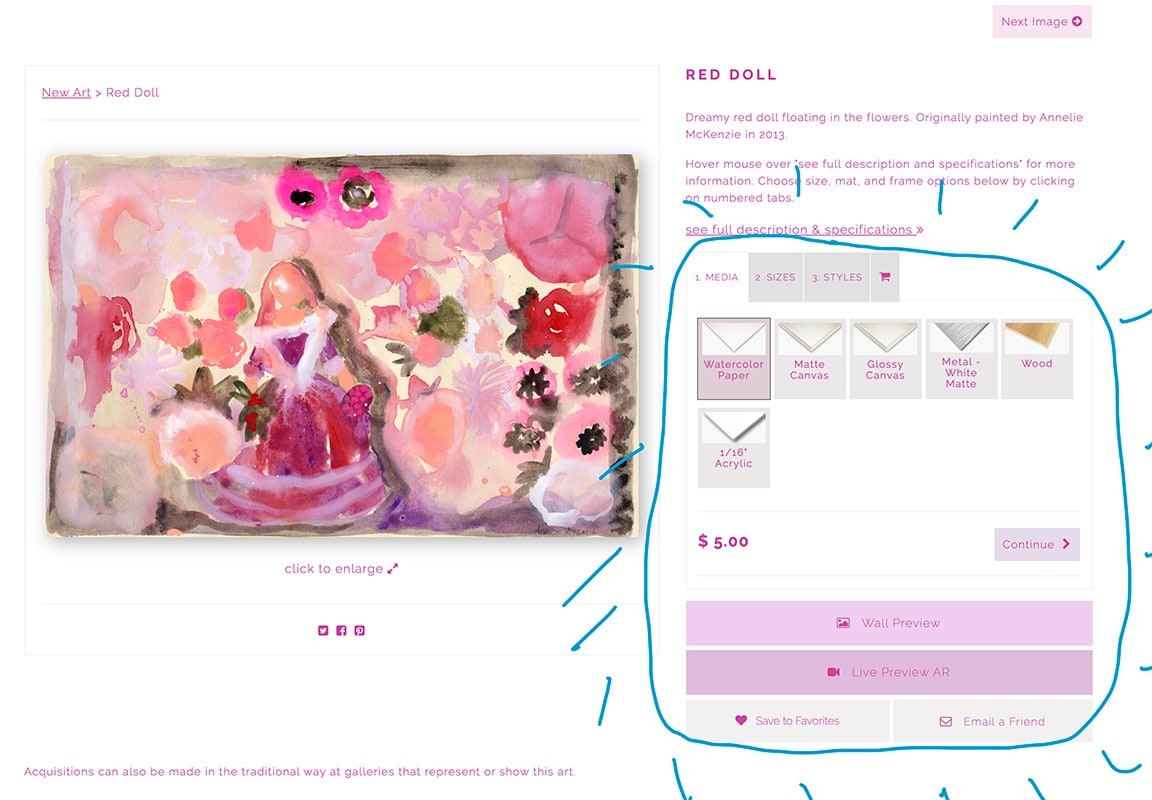 Here is where you can choose what type of surface the art is printed on, size, whether or not the art comes framed, and a couple of other details. There 3 tabs that you can click to make choices on 1. Media, 2. Sizes, and 3. Styles.
Mandy wanted to make sure she made choices that reflected my artistic vision. How kind! Well, I'll tell you what I recommend along while explaining the different options.
Let's go through it!
MEDIA
Ok, so "media" just means what kind of material you would like your art printed on. The original piece may be on paper or canvas, but when you order your print you get to choose!
Most people can immediately narrow it down to paper or canvas, and the other options are more for interior designers who have specific needs, or for knowledgeable collectors looking for something particular.
The watercolor paper I use for prints is thick and high quality paper with a slight texture. This is the least expensive option. I recommend a 1-inch border so that matting and/or framing will be easier. You won't lose any of the image, it'll just be shrunk a bit to make room for the border.
If my original piece was done on watercolor paper, I don't care if it gets ordered on a different medium. If I do care, I just remove the option.
Canvas is a great option because it doesn't need to be framed! They come ready-to-hang with all the hardware installed on the back, ready to go. I've made both glossy and matte canvas available because I can really nerd out here, and wanted both options.
Personally, I prefer smaller canvases (16 inches and under) to be glossy and more jewel-like. Large canvases (more than 16 inches) need to be matte so they exist more like a textile with no sheen when viewing from off to the side. Makes perfect sense to me!
However, when others make their own choice I'm not upset at all!!! I LOVE when people customize things. It's just that some people don't know what to pick. So there's a little guideline for ya!
My friend Mandy chose canvas prints and then came across some options (called "styles") for the SIDES of her canvases. For canvas styles there are 2 sections: "canvas options" and then "finishing." Here is a picture of what she was looking at: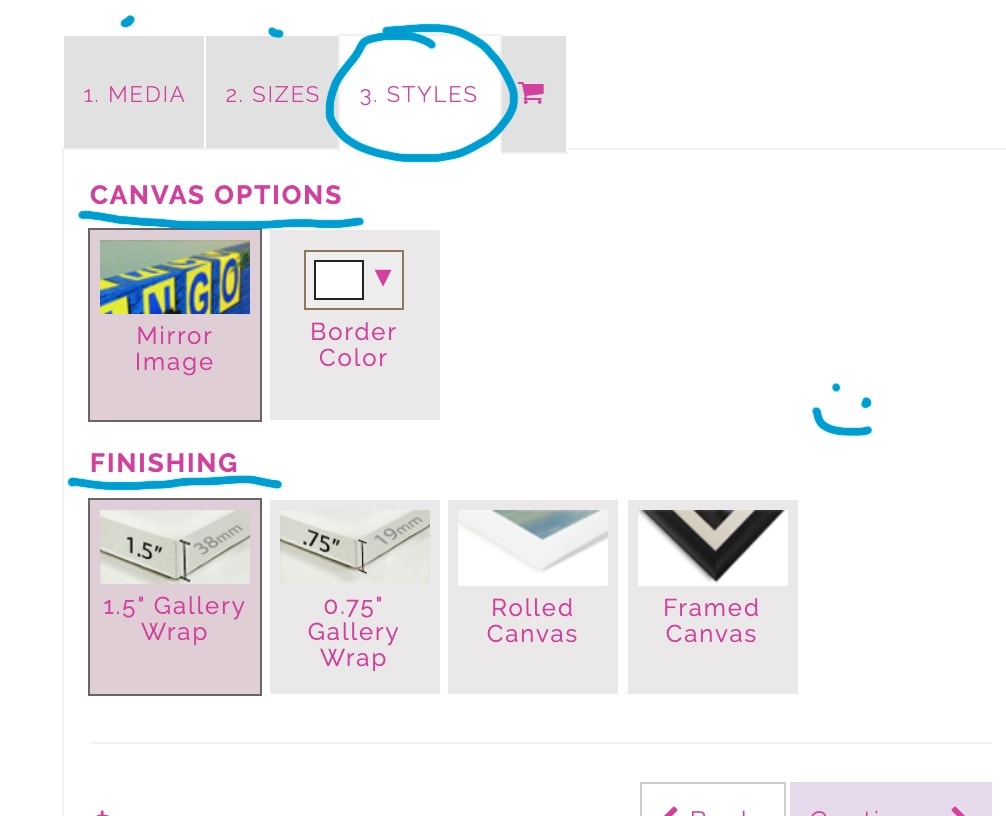 Mirror image: this means whatever is on the front will be mirrored and printed onto the side. I think this can be cool. It looks like the artist painted the sides of the canvas.
Border color: I told Mandy that white is the usual but I always appreciate a PINK border color! This will be on the sides that wrap around the wood stretcher bars, nothing but the image will be on the front. I think white, black, or pink can work, with white being the most foolproof.
Gallery Wrap: this refers to the thickness of the sides. I don't care one bit about this. Flip a coin if you can't decide.
Rolled Canvas: this means you will receive your painted rolled up in a tube. You'll have to take it out and stretch it around bars or get a framer to do it. The only reason you'd go through the trouble is because you are on the other side of the planet and shipping is cheaper this way. If you live in North America, I highly recommend NOT choosing this option. The shipping cost for a stretched canvas, no matter how big, is VERY reasonable.
Framed Canvas: this just comes down to personal preference. Do you already have other canvases hung up with frames? Maybe you want them to match. I personally prefer an unframed canvas.
SIZE
Ok, the last section I will talk about is size. Buy what fits your space of course! There are two tools to help you imagine the sizes.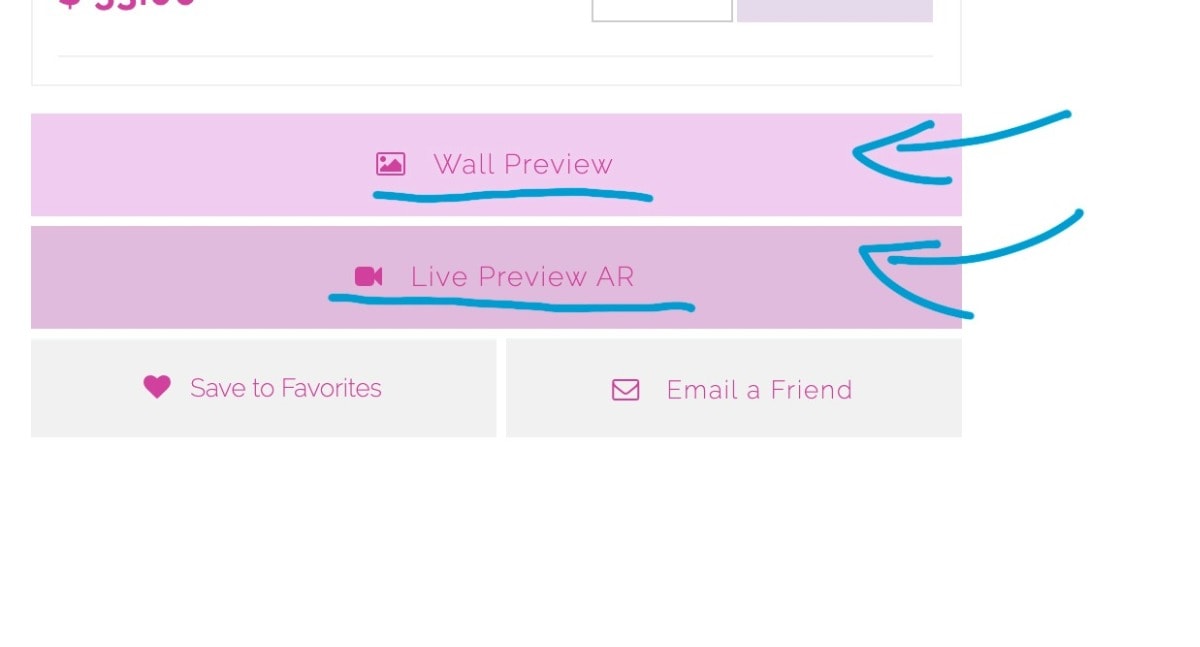 Wall Preview means you can look at the sizes in relation to a couch or table, and you can look at different wall colors.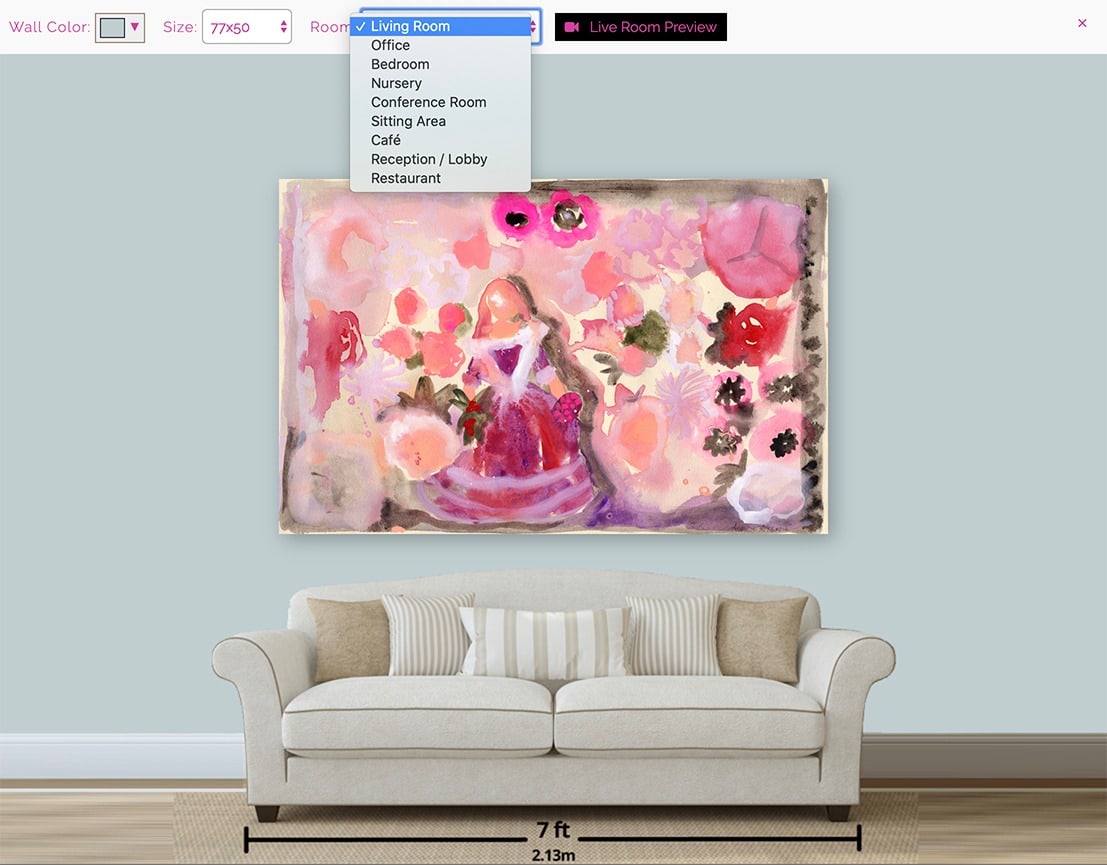 Live Preview AR (Augmented Reality) means that you can use your phone camera to look at your wall with the artwork projected onto it. The only trick is to be able to stand 10 feet back from the wall to get the correct scale.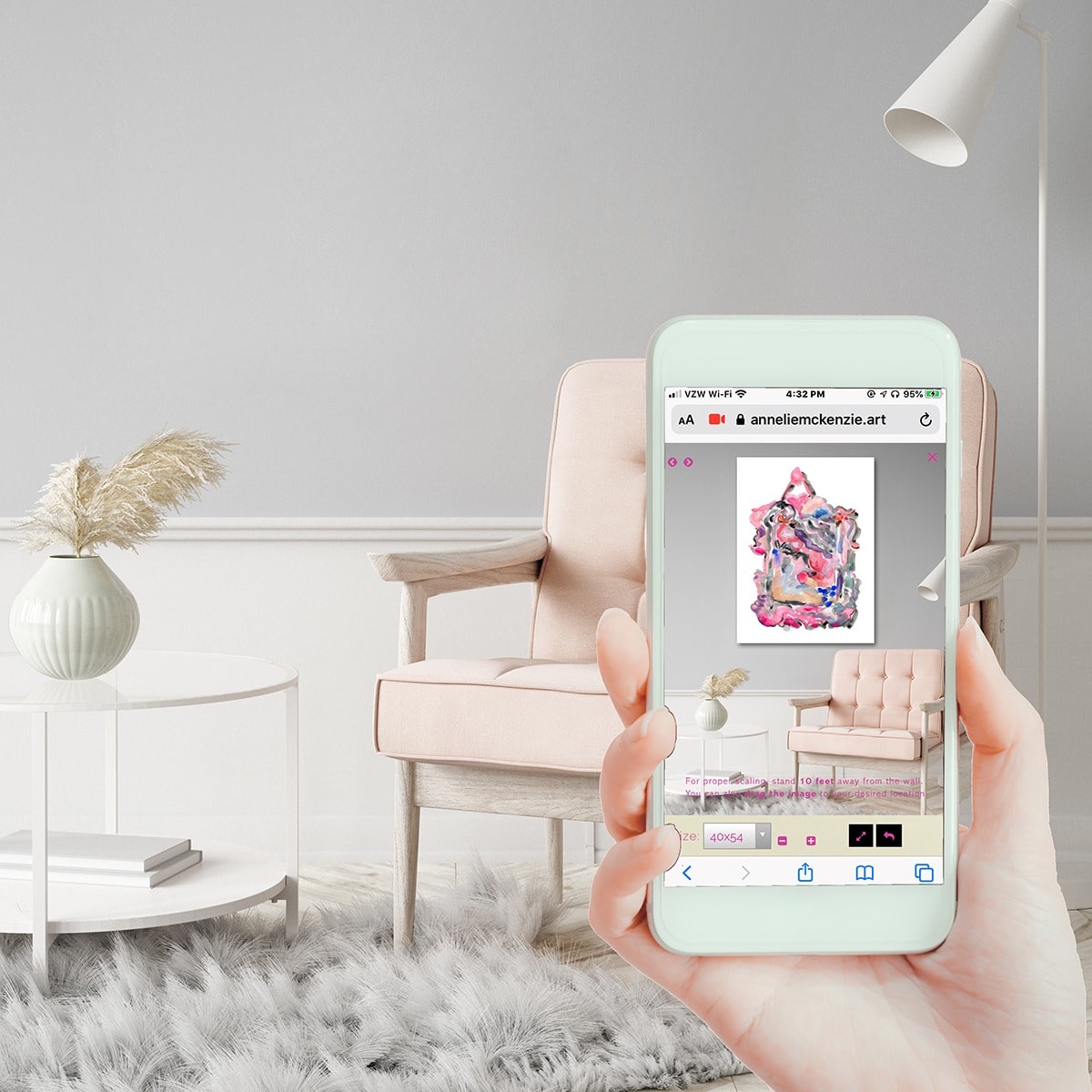 So there ya go, I hope that helped. Let me know if you have any more questions!